Family Friendly Restaurant and Bar in Arkport, NY
Established in 1988, Barbara Jean Country, Inc. has been serving up delicious lunch and dinner entrées for decades! Our family-friendly restaurant serves eaters from Arkport, Burns, Fremont, and Steuben County, NY offers a complete menu, with options spanning chicken, steak, fish, burgers, sandwiches, salads, wings, pizza and so much more. Order your favorites and get a drink or two at our full bar—we'll provide the atmosphere, so you can make memories over good food, with good friends and family.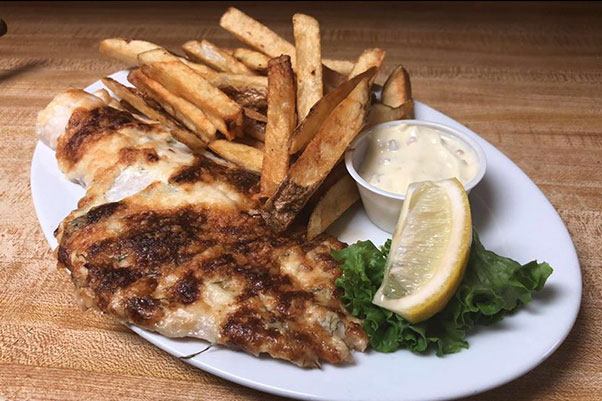 An American Restaurant to Gather With the Whole Family
Your dining experience deserves to be a great one—no matter what the occasion is. Whether you're sitting down with family for the first time in weeks or catching up with friends you haven't seen in years, food makes the moment memorable. Choosing the right pizza shop or hamburger restaurant is important. We hope you'll choose Barbara Jean Country, Inc.
For decades we've been the place where friends and family gather for good times and a good meal. We've committed ourselves to making sure the time you spend with us is time you'll reflect on fondly, and we promise the food alone is enough to bring you back! Our menu is extensive, with entrées and options for every person to enjoy. Choose from burgers and sandwiches, steak and chicken, soup and salad, seafood, wings, pizza and tons of appetizers! Everything at our seafood restaurant and pizza shop is made fresh, using the finest ingredients, served up with a smile for you to devour. We've even got a full bar tending staff on standby to pour your favorite brew or mix a tasty cocktail.
Our bar and grill in Arkport, NY has an atmosphere that's family-friendly and welcoming to all. Spend some time with the people you enjoy most and we'll take care of the rest—keeping your cup full and ensuring you've got plenty of space to dig in! We can accommodate parties of all sizes and have daily specials that make dining with us a treat, no matter the occasion. Stop in today and let us treat you like family, like we've done for the last 30 years!
Classic Favorites
Our menu has all the classic favorites, made fresh to order! Enjoy pizzas, steak, chicken wings, burgers, fish and chips, prime ribs, salads, seafood and much more!
Feeling parched? Order your favorite drink at our full-service bar and let one of our experienced bartenders quench your thirst. We stock beer, wine, soft drinks and spirits.
We're a second-generation, family-owned and -operated establishment that's been serving up delicious eats and plenty of reasons to smile since 1988.
Ask about our current deals and offers! We run frequent specials on favorite menu items almost every day, for both lunch and dinner.
Bringing in a big group? Reach out to us ahead of time and we'll make sure your party is properly accommodated, with comfy seats and good eats for all.
Comfort Food for the Whole Family
From chicken and fish to steak and sandwiches, our menu has something for everyone—and we promise you'll get enough to keep you full! Stop in today for a meal worth every penny.